Technology
to scale your security
Our leading proprietary technology within encryption and IP VPN is the foundation in our security architecture, developed by our team of experts. A technology that meets the highest European security requirements and is a crucial key component in the Asperiq Scalable Security Concept.
IP-VPN Encryption Platform
The Asperiq IP VPN Platform, with the Asperiq Hardware Security Trust Anchor inside, facilitates secure IP VPN connectivity up to SECRET / TOP SECRET classification. In addition, the Platform offers powerful encryption up to 1 Gbps/ 300 Mbps speeds for high-volume data transport and maximum availability.
The Hardware Security Trust Anchor supports maximum transmission and data processing performance in real-time. This also applies to network solutions where different session keys are used for every possible connection. The Platform units are highly secure with hardware-based encryption and tamper-proof housing.
Our network encryption technology is developed in-house in a top security environment and is agnostic of how data is transmitted and the underlying transmission networks. We develop according to the highest security standards – in line with industry best practices and EU secret level - with the customer in control of the end security solution.
The Asperiq IP VPN Encryption Platform provides the optimal balance between usability, security, and affordability across strategic and operational networks. It offers scalability and independence across the full range of products. New product variants within the platform can rapidly be deployed in line with your use cases.
IP-VPN Platform units are connected, controlled, and optimised in an integrated secure system. In addition, we work in partnership with the customer to ensure interoperability and efficiencies with the existing infrastructure and legacy security systems.
Secure portable access to network services for trusted users is enabled via the Asperiq Personal Security Device (PSD). The PSD has been developed for mobile staff with high-security needs. It has been designed for usage together with a notebook providing remote access to headquarters, and it has secure storage for offline data processing.
ENCRYPTION FOR STRATEGIC NETWORKS
Top secure IP VPN encryption networks for information and communication exchange of classified information pertaining to National security and interests. The encryption is based on proprietary customer-specific, secret algorithms, with verifiable and controllable algorithm design.
IQM-4700 Security Management

IQN-4700 IP VPN

IQN-4500 IP VPN

ENCRYPTION FOR OPERATIONAL NETWORKS
IP VPN encryption technology for secure networks for government organisations, intra-government, and critical infrastructure companies. Hardware-based, quantum proof encryption using the AES-256 algorithm with automated processes for effective integration and operation.
IQM-4700-A Security Management

IQN-4700-A IP VPN

IQN-4500-A IP VPN

SECURE REMOTE ACCESS
The portable Asperiq IQN-4300 Personal Security Device (PSD) provides secure access for trusted users to the network services. It offers secure remote IP VPN access, personal high security storage, and advanced multi-factor authentication. Our Hardware Security Trust Anchor inside the IQN-4300 enforces the Security levels, and manages the encryption.

Scalable Security Concept
Scalable security is the ability to adapt and grow solutions, the protection and controls, to meet the need of the customer and the continuously changing threat environment.
The Asperiq Hardware Security Trust Anchor is the foundation of our scalable security concept and consists of our in-house developed security hardware technology, security management and security application system. This architecture allows us to logically and technically separate the application system from the security system and apply security either localised or centralised.
Whether the need is to access and share sensitive information within the fixed network infrastructure, through hardware secured portable devices or through business applications, this can all be catered for.
The technical components of security, and the people and process aspects need to come together to achieve state of the art security. It has to be properly addressed in the preparation phase, through analysis, policies and governance, as well as in the operations phase through network monitoring and identity access management. Asperiq adds an extra security layer on top of that and we are one of very few companies that allows organisations to select, control and verify the encryption technology and its implementation.
Quantum-safe
encryption technology
There is a global concern about the future threat of quantum computers against cryptographic technology. Several current cryptographic techniques would not remain secure with the development of powerful quantum computers. However, Asperiq cryptographic technologies are quantum-safe, meaning they will withstand future quantum computer threats. There's nothing like being prepared! We make sure that your data is protected today against the possible quantum threats of the future.
Security principles
There are six principles we adhere to when implementing our technology.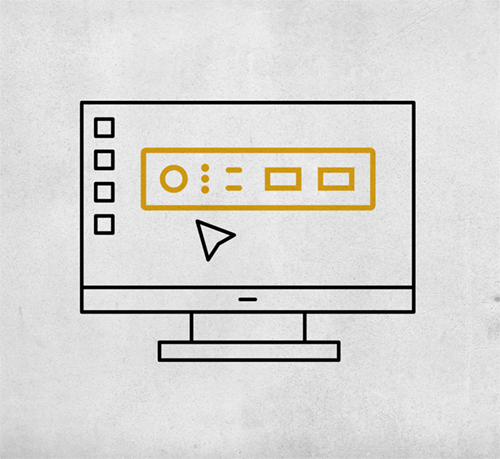 SECURITY-BY-DESIGN
We apply security from the ground up from the genesis of design, engineering to deployment of hardware and software systems. As a security technology company, that is our expertise.
SECURITY BY VERIFICATION
We build all our solutions with the approach of Zero Trust; "always verify, never trust". As an example, our customers can control and verify the encryption technology and its implementation.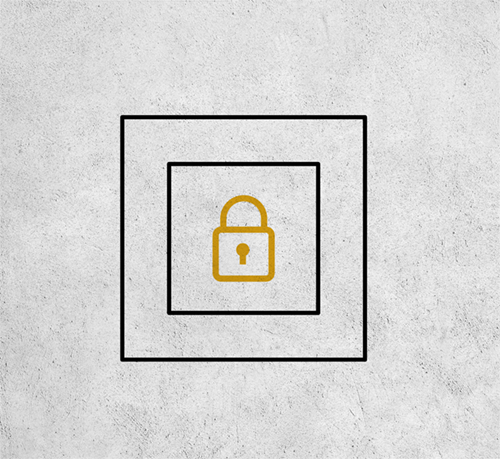 SECURITY BY DEFAULT
Our security solutions use the most secure settings possible as a default. Then to support the security governance and the required functionality, our security solutions can be further enhanced.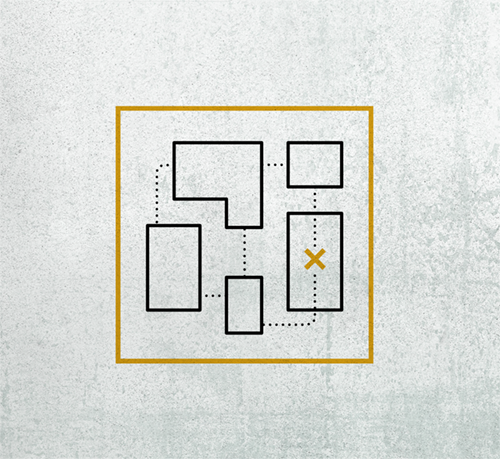 SECURITY BY NETWORK SEGMENTATION
Designating zones allows the organisations to consistently track the location of sensitive data and assess the relevance of an access request based on the nature of that data.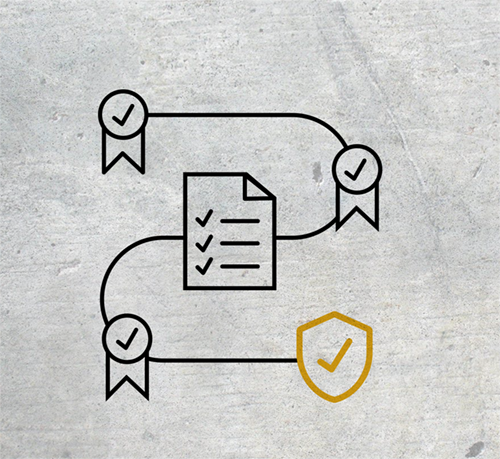 SECURITY IN DEPLOYMENT
The highest security levels are ensured when deploying an Asperiq Reference Architecture to customer security solutions.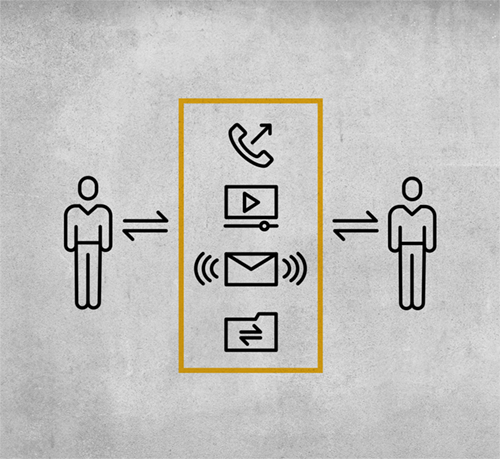 SECURITY IN OPERATIONS
Secure infrastructure for calls, video, e-mail and file transfer between our customers and our experts provides full integrity for the continued business dialogues, support, and consultations.